Timeline
Our story: The Original Mattress Factory currently has 12 factories, over 100 showrooms and more than 400 employees. Take a look how far we've come and how we strive to keep our customers at the forefront of everything we do.
RON THE REBEL
The Original Mattress Factory was founded by Ron Trzcinski, the one-time President and COO of two of the nation's most well known mattress brands, Sealy and Stearns & Foster. Ron decided to resign in late 1988 as the company was about to be sold to investors in a leveraged buyout. Although the new owners asked Ron to stay, he had no desire to be a part of their "cash is king" philosophy.
Today, our little mattress industry rebellion boasts 12 factories, over 100 showrooms and more than 400 employees.
THE ORIGINAL BULL FIGHTERS
Ron provided the vision and imagined a brand with a high ethical and quality standard that defied the "cash is king" industry trend. So, to be sure the product and approach delivered, he recruited the best in the business to join him.
In 1988,  Larry Carlson, Vice-President of Manufacturing at Sealy's Medina plant and Perry Doermann, Secretary and Treasurer of Ohio Mattress joined the team as partners. Together with Ron, they opened the first Original Mattress Factory in Cleveland, Ohio in June 1990. Approximately one year later, Doug Stroup left his position as President of Upholstery at Stearns & Foster to become the fourth partner.
WE MAKE MATTRESSES RIGHT… RIGHT IN OUR STORE.
In the summer of 1990, customers got their first look at a private label mattress brand sold directly to the public. This first store of more than 100 had a unique concept that customers loved.
For the first time ever, customers could not only see their mattress being made, but they could tour the factory. Customers could see what they were paying for inside and out. To this day, we say, "come to The Original Mattress Factory first."
Walk in a mattress customer. Leave a mattress industry insider.
THIS IS WHY YOUR MOM CAN PRONOUNCE TRZCINSKI.
Seinfeld, Frasier and The Fresh Prince helped introduce us to the new face of the mattress business. With his challenging to pronounce name, Ron treated us to an honest and fresh insider's view of the mattress biz. His frank and candid nature won fans and lifetime customers.
Watch our original ads and you'll notice the world is very different, but our approach and values have not changed.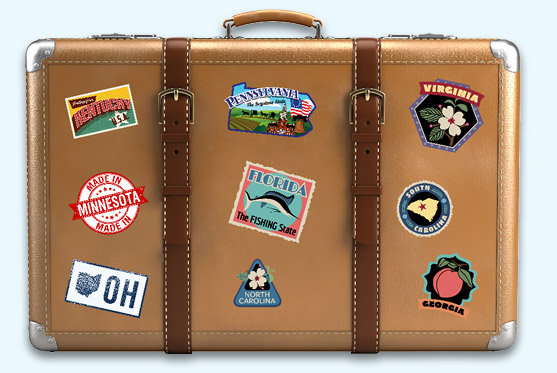 TAKING THE SHOW ON THE ROAD
Over the past 3 decades, we have discovered that there are lots of smart, hardworking people in lots of places that see the value in a mattress that is thoughtfully made and honestly priced.
Florida, Georgia, Kentucky, Minnesota, North Carolina, Pennsylvania, South Carolina, Virginia have all joined Ohio in our "Great Beds, No Bull" mission.
Today we have 12 factories and over 100 showrooms.
AUNT SOPHIE VS. THE UN-SALESMAN.
In 2006, The Cleveland Plain Dealer reported on an Original Mattress Factory legend, the tale of Aunt Sophie. A customer who was so skeptical and cautious that she visited The Original Mattress Showroom multiple times before finally deeming the operation and the product trustworthy enough.
After Aunt Sophie purchased a mattress, the Cleveland store started seeing more new customers who said, "if you can sell my Aunt Sophie, this must be the greatest place in the world." Ron told the PD reporter, "We won over Aunt Sophie by doing three things: being courteous, friendly and knowledgeable." In other words, Aunt Sophie sold herself.
CHEWBACCA, COSTANZA, GARFUNKEL & FLIP.
Every kind of hero needs a sidekick. Some heroes protect the innocent from harm while others protect consumers from double talk, middle man mark-ups and deceptive practices.
In 2000, Flip, The Original Mattress Factory's own high-hoppin', hard working mattress minion joined Ron's "Great Beds, No Bull" mission. Since then, Flip and Ron have shown thousands of families the way to a locally made and honestly priced high quality mattress.
YES, YOU ARE TALKING TO THE OWNER. THE ORIGINAL MATTRESS FACTORY IS PROUDLY EMPLOYEE-OWNED
Our founder, Ron Trzcinski, instilled in us more than a better way to make and sell a mattress, he also built a company with strong values dedicated to ensuring that your experience is always friendly, honest and transparent. Ron's son Greg now leads the company and, with employees as owners, you can be assured that every person you work with is dedicated to delivering the best product and best shopping experience to our customers.