Mattress Shopping Tips
Shopping for a mattress can be confusing, so we're sharing some simple shopping tips to help you make an informed decision.
Tip 1: Comfort is individual — don't try to select a mattress for someone else!
If possible, everyone who will be sleeping in the bed should try it out in the store before purchasing to ensure it meets their individual comfort needs. Selecting a mattress for someone else is difficult, so we don't recommend it. If you have to select a bed without everyone trying it first, be sure to ask about our Comfort Policy.
Ready to test out mattresses? Make sure to wear comfortable clothes and shoes that can be easily removed. We recommend choosing pants instead of a dress or skirt for your mattress-shopping day, so that you'll be most comfortable.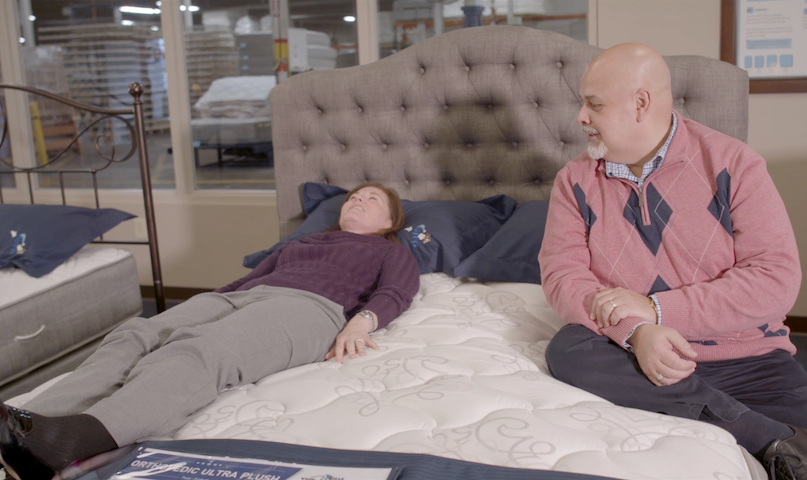 Tip 2: Lie down and stay a while!
Take time to relax on each mattress model you are considering. You should lie in your natural sleeping position. Is there enough space? Are your hips and shoulders comfortable? The longer you test a mattress, the more adequately you will be able to judge whether or not it's right for you. We recommend spending at least 15 minutes on the mattress before you make your final buying decision.
Tip 3: Learn about the mattress features and design.
Take time to study all of the available information about the product. Read the labeling and be sure to ask questions about the features and design. If you have any doubts, ask the sales associate to write down the key product information for you.
Shop at a store you know and trust. You should feel confident that you are getting good information, good service, and top-quality products.
Tip 4: Shop for the best value, not the lowest price.
You can always find mattresses at rock-bottom prices. But when it comes to getting a good night's sleep, you should always buy the best-quality mattress that you can afford.
Be wary of "free" products — some ads offer a free frame or delivery, but in reality, nothing is free. Those free products are already built into the total price of the mattress.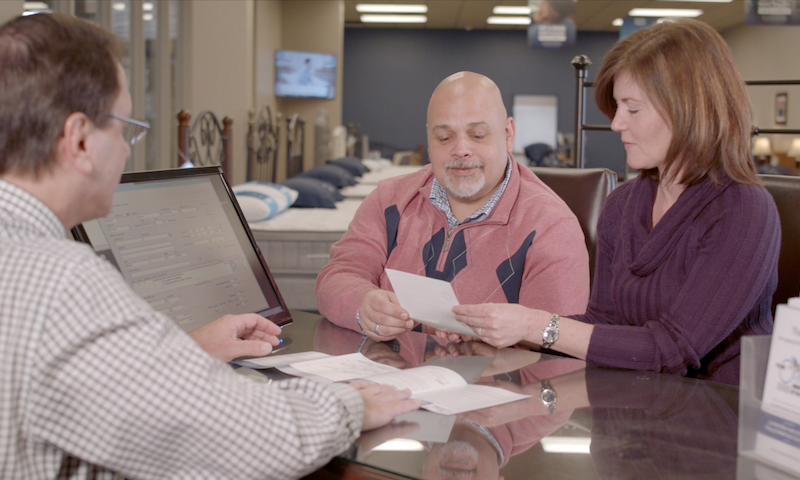 Tip 5: Buy a complete mattress set for the best experience.
Mattress and box springs are designed to work together, so they should be purchased together. A real working box spring not only provides more consistent support but also helps the mattress last longer by acting as a shock absorber.
However, some beds don't use a box spring (platform beds, bunk beds, etc.). This is something you should keep in mind when shopping for furniture, and you may want to consider a bunk board to provide additional support.
If you need a frame, make sure you purchase a good one. All quality frames should have at least two-inch-wide wheels and a center support with a leg for full, queen, and king-size mattress sets. A sub-standard frame will only cause you problems in the long run and is not a good bargain at any price.